;
Presbyopia
Unilateral Approach Works Well in France
Customised PresbyLASIK results "impressive" in presbyopia study. Dermot McGrath reports from Paris.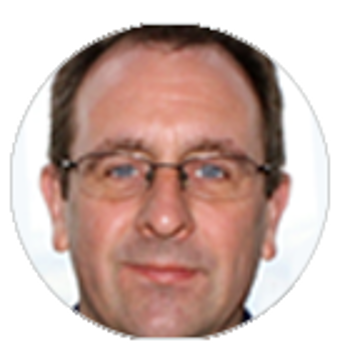 Dermot McGrath
Published: Wednesday, November 9, 2022
Using customised unilateral PresbyLASIK can deliver consistent visual outcomes with a high rate of spectacle independence and a low incidence of side effects in presbyopic patients, according to Catherine Albou-Ganem MD.
"We have obtained very good results using the excimer laser to modify corneal asphericity exclusively in the non-dominant eye, thereby increasing the depth of field. This modification of the depth of field associated with micromonovision enables us to obtain satisfactory near vision while conserving very good distance vision."
Dr Albou-Ganem presented three-month results using the TECHNOLAS Perfect Vision GmbH TENEO™ 317 software (Bausch + Lomb) to treat the dominant eye with a classic aspheric photoablation (PROSCAN) and SUPRACOR to correct presbyopia in the non-dominant eye.
"It was our experience using bilateral SUPRACOR treatments that the distance visual acuity was slow to adapt, and this created dissatisfaction for some patients," she said.
Dr Albou-Ganem's study included 137 eyes of 80 patients with a mean age of 53 years, divided into either emmetropic or hyperopic treatment groups. All emmetropic patients had visual acuity of 10/10 in both eyes and underwent surgery in the non-dominant eye using SUPRACOR strong mode with a micromonovision of -0.75 D. Hyperopic patients were treated in the dominant eye using aspheric PROSCAN ablation and in the non-dominant eye using SUPRACOR strong mode with a micromonovision of -0.5 D.
The mean spherical equivalent preoperatively was 1.52 D (± 1.23 D). In the hyperopic group, the targeted mean ametropia using PROSCAN for the dominant eyes was 1.65 D and 1.43 D for the non-dominant eyes with SUPRACOR.
"The results were impressive, with over 96% of patients achieving uncorrected distance visual acuity of 8/10 or better and a binocular near distance visual acuity of Parinaud 2 or 3," she said.
In terms of refractive results, the mean binocular uncorrected distance visual acuity was 9.67/10 (±0.92), and the mean binocular uncorrected near visual acuity was Parinaud 2.26 (±0.51). The postoperative spherical equivalent for the PROSCAN-treated eyes was -0.14 D and -1.57 D for the SUPRACOR-treated eyes.
Of all the patients operated on, five required a touch-up intervention at three months to obtain binocular vision of 10/10 Parinaud 2.
"The majority of reinterventions in four out of five patients were to improve distance vision. The mean residual SE before reintervention was -0.63 D. This is why I systematically perform a PROSCAN in the dominant eye because I want to attain 10/10 one day after surgery and not have to wait for several weeks of adaptation," Dr Albou-Ganem said.
Summing up, Dr Albou-Ganem said the approach of PROSCAN in the dominant eye and SUPRACOR in the non-dominant eye gives excellent predictable results and high rates of patient satisfaction.
"All patients obtained uncorrected visual acuity of 8/10 or better and Parinaud 3 or better. The advantage of this approach is that it avoids the possible transitory reduction of distance vision frequently encountered with a bilateral SUPRACOR procedure," she concluded. Dr Albou-Ganem presented the study at the French Implant and Refractive Surgery Association (SAFIR) Annual Meeting in Paris.
Catherine Albou-Ganem MD is an ophthalmologist at the Clinique de la Vision, Paris, France. cati@albou-ganem.com
*Dr Albou-Ganem has financial interest in Bausch + Lomb, BVI, HOYA, and Zeiss.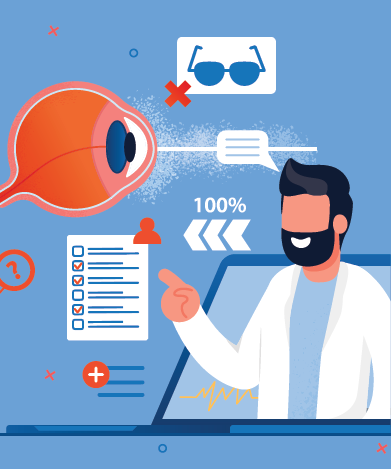 Tags: Presbyopia
Latest Articles
;