Cataract, IOL
The Perfect Save: Challenging Cases Managed by International Experts
Dr Soosan Jacob MS, FRCS, DNB reports from the 2022 ASCRS Cataract Symposium.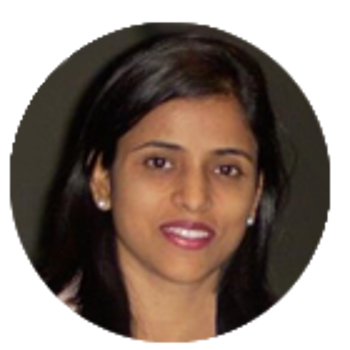 Soosan Jacob
Published: Wednesday, August 31, 2022
The IIIC (International Intraocular Implant Club) session moderated by Thomas Kohnen MD and Eric Donnenfeld MD at the annual ASCRS Congress in Washington, DC, featured a unique format-case presentation by a well-known speaker with corresponding tips and pearls from a second, interspersed with panel discussion by accomplished surgeons and thought leaders in
the field.
Abhay Vasavada MD began the session discussing posterior polar cataracts. He gave many important tips, such as the need for closed chamber techniques, preventing hydraulic pressure build-up, avoiding cortical cleaving hydrodissection, and maintaining an epinuclear cushion. He also discussed Vasavada's inside-out hydrodelineation, femtosecond laser-created epinuclear cushions, avoiding forward movement of capsulozonular diaphragm, and bimanual I/A for a better valvular seal.
He noted difficult epinuclear shell removal is assisted by detaching it at multiple areas to create zones of communication between capsular space and anterior chamber, thus preventing hydraulic pressure build-up by allowing any trapped fluid to easily escape. It is important to inform the patient about the different nature of this cataract that may result in multiple interventions, second interventions, and possibly alternate techniques of IOL fixation, he emphasised.
Extreme care up to speculum removal is advisable as posterior capsular rent (PCR) may occur even at the end during stromal hydration, he added.
A POSTERIOR POLAR CATARACT WITH PCR
David F Chang MD presented a posterior polar cataract case with planned toric IOL that had a posterior capsule rupture (PCR). Insights offered by the panel included the advantages of early surgery while nucleus is soft, use of intraoperative-OCT or preoperative UBM to evaluate posterior capsule, and the use of the femtosecond laser to decrease nuclear manipulation. Other suggestions included Zepto-capsulorhexis for round and correctly sized rhexis in the eventuality of optic capture and careful surgery treating every eye as though there was a PCR. The panel also advised avoiding chamber fluctuations, desisting from nuclear rotation (which stresses the plaque's connections with nucleus and epinucleus), using cross-chop and groove and split, viscoelastic to lift pieces, and flipping the epinucleus.
Epinuclear management is difficult in absence of hydrodissection. Instilling subcapsular viscoelastic just sufficient to define an epinuclear plane without going posteriorly can help. In Dr Chang's case, the small PCR was converted to a posterior capsulorhexis to allow in-the-bag toric implantation and IOL rotation to desired axis.
To perform a posterior capsulorhexis, the capsular bag must be filled with enough OVD for the posterior capsule to be reasonably taut. Injecting a small amount of OVD through the posterior capsular defect can displace the hyaloid face further away from the rent. An advantage of the MST-Seibel capsulorhexis forceps is it can be inserted through a paracentesis site. This avoids chamber shallowing caused by placing forceps through the main incision.
A TRICKY IOL EXCHANGE
IOL exchange was another topic of interest. Eric Donnenfeld showed his case of an unhappy diffractive multifocal IOL patient posted for explantation. The patient had undergone cataract surgery and YAG capsulotomy five and three years back, respectively. He stressed that early explantation (four to six weeks postoperative) is preferred to avoid severe anterior capsular fibrosis and haptic-bag adhesions. However, ascertain the IOL as the cause for visual problems prior to explantation and avoid YAG capsulotomy if the role of capsular opacification on visual complaints is doubtful.
IOL exchange alternatives, such as laser vision correction, glasses, or contact lenses, should be discussed if a refractive surprise is the indication for exchange, he advised. Capsular fibrosis complicates delayed explantation. Pearls shared by the panel included using the femtosecond laser to enlarge small rhexes; injecting viscoelastic into the AC, around the haptics, and behind the IOL to dissect and prevent vitreous loss; using a bevel-down 30-gauge needle to dissect fibrosis while injecting viscodispersive viscoelastic; bimanual removal of adhesion complexes; bisecting the IOL and manipulating out pieces; and amputating haptics caught in fibrosis.
The endbulb of the Alcon AcrySof® IOL's haptics and notched edges on certain haptics make such IOLs more difficult to explant and, often, haptic amputation is safer. Vitreous loss can be expected in up to 90% of cases. Gain preoperative consent regarding possible need for vitrectomy and alternate techniques of IOL fixation, co-management with a retinal surgeon, and greater risk of postoperative complications such as macular oedema, retinal detachment, glaucoma, and uveitis.
A preplaced trocar can act as a safety valve. The optic can be removed by folding the IOL within the eye, cutting it in half or 75% (Pacman technique) or by first preplacing a threepiece IOL as a scaffold. Bag stabilisation is required in case of zonulodialysis. If the entire bag is weak, it may be preferable to remove it completely.
A MYOPIC SURPRISE IN A HYPEROPE
Douglas Koch MD presented a case of myopic refractive surprise (-2.12 D spherical equivalent) in a +3.25 D hyperope (axial length 21.41 mm, shallow AC depth of 2.39 mm, lens thickness 5.19 mm, corneal diameter 11.49 mm). The Barrett Universal II, Holladay 2, and Hill-RBF 3 formulae all suggested a 28.0 D IOL.
An IOL exchange with 25.5 D IOL predicted by simple mathematical calculation [28 D–(2.12 x 1.2) = 25.5 D] and the Barrett RX formula improved uncorrected vision to 20/20. Postoperative ultrasound showed slightly anterior effective lens position (ELP) of 3.5 mm as cause for myopic error. The anatomically similar contralateral eye needed surgery, which raised the question of how best to adjust IOL power based on the outcome of the first eye.
Dr Koch followed the old rule of adjusting for half the refractive error—but an even greater refractive surprise of -2.6 D appeared in the second eye, resulting in a postoperative refractive error of -1.62 D. As with the first eye, a shallow AC (3.46 mm) was seen. The patient, fortunately, loved her monovision, he noted. The panel agreed that intraoperative aberrometry would not help in this case, though a light adjustable IOL would be of help.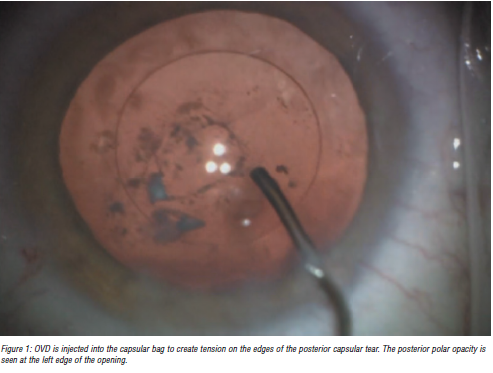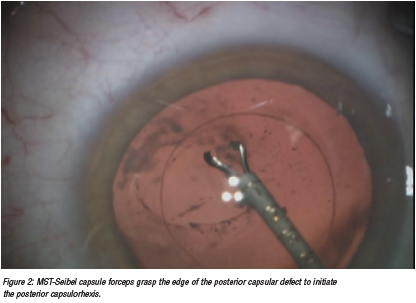 Latest Articles