;
Covid-19, Cataract
Temporal analysis characterises cataract surgery during the COVID-19 era
A retrospective study analysing data from the cataract surgery service at a tertiary care hospital in England shows a significant early impact from the stand-down mandated early in the COVID-19 pandemic and some residual effects into the following year.
The research, presented by Akshay Sehgal MD, University Hospitals Coventry and Warwickshire, NHS Trust, United Kingdom, included data of all patients undergoing cataract surgery during May to October 2019, May to October 2020, and May to October 2021. It compared rates of intraoperative and postoperative complications, waiting times, cataract grade, surgeon grade, and preoperative and postoperative visual acuity (VA) for the patient groups represented by the three study periods.
"Our study identifies that the ongoing pandemic impacted cataract surgery, particularly in its beginning phase. Gradual relaxation of the COVID-19-induced lockdown with the national vaccination drive and steps taken by the hospital have helped in alleviating the pandemic impact to some extent. However, I am sure we are going to feel the effects of the pandemic for at least the next two to three years," Dr Sehgal said.
Comparisons across the three study groups showed no differences in sex distribution (41%–44% males) and mean patient age (about 75 years). Case volume dropped significantly from 1,342 in 2019 to 651 in 2020 and rose to 1,375 in 2021.
"The [lower] number of patients who underwent cataract surgery in 2020 compared to 2019 can be explained by many cataract theatres [standing] down during the peak of the pandemic. Staff sickness, self-isolation absence, and patient anxiety were also likely contributing factors," Dr Sehgal said.
A complications review showed a greater incidence of posterior capsular rupture (PCR) in 2020 than 2019. This difference could possibly be attributed to more advanced grades of cataracts due to longer waiting times among patients operated on during the pandemic in 2020 compared to 2019, said Dr Sehgal, adding that the PCR rate fell in 2021.
A similar pattern appeared in the temporal analysis of VA outcomes that showed the percentage of patients achieving improved VA after cataract surgery fell from 93% in 2019 to 86% in 2020 and rebounded in 2021.
RESPONDING TO THE SITUATION
Discussing steps the hospital took to respond to the pandemic's impact on the cataract surgery service, Dr Sehgal mentioned the introduction of additional cataract theatre sessions and staff deployment. Moreover, the hospital performs appropriate allocation of surgeon grade based on case complexity and is believed to have helped decrease the complication rate.
However, Dr Sehgal noted the wait time for cataract surgery in 2021 remains longer than in 2019.
"If we do not tackle this, we can potentially see higher rates of complications with a potential impact on postoperative VA outcomes and overall quality of life of our most vulnerable patient cohorts," he said.
"Many of the doctors in our hospital are resorting to performing immediate sequential bilateral cataract surgery, which has been found to be safe and effective in many studies and can help further reduce waiting time for surgery."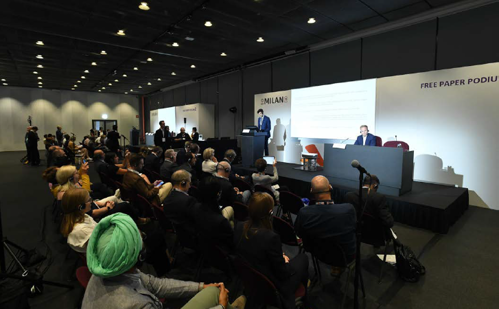 Latest Articles
;