;
Inaugural Sustainable Exhibitor Award
Johnson & Johnson Vision has been awarded the inaugural ESCRS Sustainable Exhibitor Award. The award recognises the company's "outstanding efforts in innovative booth design and communication leading up to and during the conference."
Johnson & Johnson Vision produced a series of videos leading up to this year's Congress providing an overview of its sustainability efforts and progress to date. Half of its booth in the exhibit hall was made from recycled or recyclable sources, and the company plans to use 90% of the booth again. The company also purchased offset to account for 100% of predicted CO2 emissions from the energy used at booth and team travel.
"This was a great surprise. The team is passionate about sustainability in Europe. This was the culmination of two years of work reviewing how we construct our booth as well as looking at how we manufacture our products, what we can do better, what can we do to protect the Earth," said Erin McEachren, Regional Vice President, Europe, Middle East & Africa, Johnson & Johnson Surgical Vision.
The award-winning exhibitor is reinforcing sustainability targets across three distinct areas of focus: tackling climate change, reducing waste, and protecting natural resources. The company is on track to meet its global climate goal of achieving carbon neutrality by 2030. Its manufacturing facility in the Netherlands has been Zero Waste to Landfill for several years. Johnson & Johnson Vision's aims include only using electricity from renewable resources, limiting landfill contributions, and reducing the use of paper and plastic wherever possible.
All exhibitors at the Milan Congress were asked to participate in sustainability efforts. The ESCRS provided a Sustainable Exhibiting Guide, prepared in collaboration with the GDS-Movement consulting firm, to give the context of the overall goals for the Congress to create an active response to challenges posed by global climate change.
"Our vision is that by 2023, we will have a Congress with zero waste to landfills, zero net carbon emissions, and we will be a role model for social responsibility. This means we have to work collaboratively to support the wellness of our event participants, give back to local and global communities, regenerate ecosystems, and inspire sustainability action from our event participants," said Oliver Findl, ESCRS President.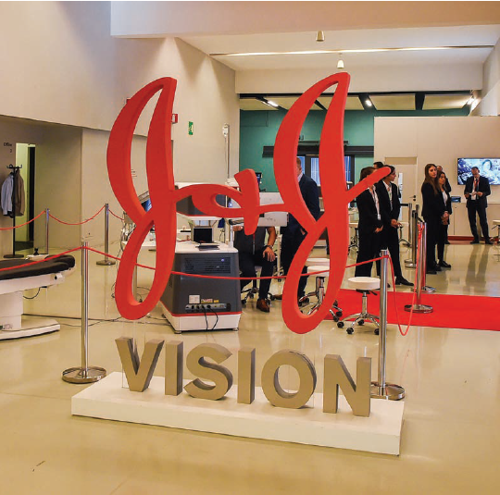 Latest Articles
;