FLACS Safe for Glaucoma?
Patient condition should govern use of FLACS and multifocal lenses. Howard Larkin reports.
Femtosecond laser-assisted cataract surgery (FLACS) is usually safe to use for glaucoma patients even though it briefly raises intraocular pressure. But patient needs and conditions should dictate its use as well as the use of multifocal or extended depth of focus (EDOF) lenses, emphasises Michael Greenwood MD.
While docking the femtosecond laser raises IOP about 10-16 mmHg above baseline for 30–90 seconds, this is less than standard cataract surgery and should be safe, Dr Greenwood said. However, the presence of a bleb may complicate docking, which can cause subconjunctival haemorrhages. The haem can obscure visualisation if inserting a conjunctival MIGS device.
On the plus side, the laser allows precise customisation of the capsulorhexis and softens hard lenses for easier removal, Dr Greenwood said. However, cortex removal may be more challenging, which can be problematic in patients with weak zonules.
"Overall, it's a good option, but there are a couple of things to look out for."
MULTIFOCAL LENSES
Referencing the writings of Reay Brown MD, Dr Greenwood noted glaucoma patients want refractive surgery with a good outcome, just like any other patient. With courage and skill, multifocal lenses can work in many glaucoma patients, but a careful workup, excellent surgery, and enhancements (as needed) are essential.
Preoperatively, in addition to standard biometry, topography, aberrometry, and retina checks, glaucoma patients should have a complete glaucoma workup, including visual fields and OCT. Patients with more advanced disease may have different options than those with early disease.
Dr Greenwood said patient counselling is essential to manage expectations, adding comparisons with patients who do not have glaucoma are not valid and stressing glaucoma patients need to understand this. Depending on the IOL and the severity of their glaucoma, these glaucoma patients may need spectacles more after surgery than their friends with multifocal lenses. They also should be prepared for bleeding and slower healing if the surgeon needs to use a MIGS device.
And surgeons need to nail the refractive outcome, Dr Greenwood emphasised.
"If you don't nail it, they are going to have some dysphotopsias, and they are not going to be happy with you."
A recent study in the Journal of Ophthalmology suggests multifocals can be successfully implanted in glaucoma patients. It found that while patients without glaucoma or with preperimetric glaucoma had better visual outcomes and greater spectacle independence than those with visual field loss, satisfaction with multifocal IOL outcomes was similar across all groups.i
In addition, the range of IOLs available today – from monofocal, monofocal toric, EDOF, and multifocal lenses – creates options that did not exist even a few years ago, Dr Greenwood said. The proliferation of MIGS technologies also helps improve refractive outcomes because they are astigmatically neutral, so they don't affect cataract surgery.
TAILORED APPROACH
This wide range of options allows Dr Greenwood to tailor the lens to the patient. For a patient with no visual field loss, minimal OCT changes, and IOP controlled on one medication, almost any lens on the spectrum would be appropriate. These patients often opt for a multifocal and can be very successful with the lenses, he said.
For patients with moderate visual field loss, OCT changes, and requiring two or more medications, an EDOF, monofocal, or monofocal toric may be more suitable, with MIGS customised for the patient. For patients with severe glaucoma and significant visual field loss, a monofocal, monofocal toric, or light-adjustable lens may be best to ensure good quality of vision, Dr Greenwood said.
He suggested going the extra step after surgery to ensure a very good refractive outcome.
"If they need a touch-up, whether it is a laser fine-tuning with LASIK, an IOL exchange, an IOL rotation, arcuate incisions – whatever it is, your patient will be happy if you do it," he said.
"Glaucoma patients don't deserve the same attention to the refractive outcome as 'normal' patients – they need more attention. You've got to have that little extra time. You've got to look at a little extra testing and have a little bit more conversation with them. So be brave, manage expectations, and make sure you deliver on these patient expectations," he advised.
Dr Greenwood offered advice on patient counselling before surgery. "On the bench, these lenses work the same for everyone. In glaucoma patients, [these lenses] react differently once they are in the eye due to the disease process."
He advised surgeons to remind patients they will do everything they can, there may be reactions, and there still might be dependence on glasses after surgery.
Dr Greenwood spoke at the American Glaucoma Society 2022 annual meeting.
i Sanchez-Sanchez C et al., Journal of Ophthalmology, June 2021. doi.org/10.1155/2021/9935983.
Michael Greenwood MD practices at Vance Thompson Vision in Fargo, North Dakota, USA.
Michael.Greenwood@VanceThompsonVision.com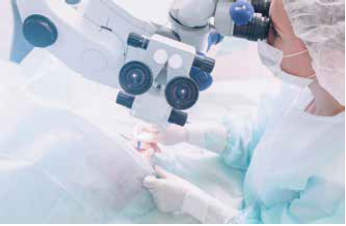 Authors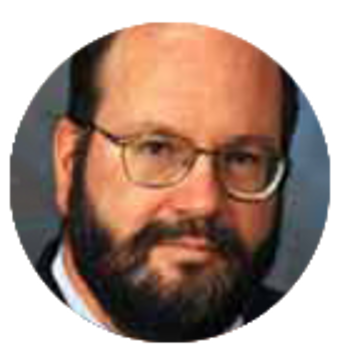 Howard Larkin
Published
Tuesday, May 31, 2022