Explanted Multifocal IOLs in a Very Demanding Patient
Potential role for functional magnetic resonance imaging (fMRI). Dermot McGrath reports from Paris.
Functional magnetic resonance imaging (fMRI) may prove a useful tool in assessing neuroadaptation to multifocal intraocular lenses – particularly in the small minority of patients who complain of debilitating visual symptoms that persist in the long term, according to David Touboul MD, PhD.
"Our experience has shown that fMRI may prove useful for monitoring neuroadaptation with multifocal IOLs and justifying certain explantations in cases where the patient is unhappy with the outcome despite satisfactory visual acuity results," he said.
Professor Touboul presented the case of a 72-year-old male patient who was referred to the University Hospital in Bordeaux complaining of visual symptoms that got progressively worse since his cataract surgery seven years previously. The surgery had been without complication, and he had trifocal AcrySof® IQ ReSTOR®
Toric IOLs implanted in both eyes. The patient subsequently underwent a YAG capsulotomy and laser peripheral iridotomy in both eyes, as well as a posterior vitrectomy for floaters. He regularly took pilocarpine drops to "improve his vision" and had undergone a cerebral-orbital MRI scan that revealed nothing out of the ordinary.
"The patient described his vision as distorted and said it was having a detrimental impact on his quality of life. He asked for the IOLs to be explanted," Prof Touboul said.
On clinical examination, the patient's uncorrected visual acuity (UCVA) was 10/10 in both eyes with a small, residual refractive error. The IOLs were centred correctly, with clear optics, and the patient's intraocular pressure was normal.
Prof Touboul said they decided to replace the multifocal lenses with monofocal AcrySof MA50BM intraocular lenses, targeting emmetropia in both eyes for distance.
"This was a very demanding patient, so we ensured the goals of the surgery were very clear. We proposed using fMRI to understand and follow the functional signs postoperatively and ensured that the patient was in full agreement before proceeding with the surgery," he said.
Although fMRI is not routinely used in ophthalmology, Prof Touboul partnered with the neurology department at University Hospital of Bordeaux to use a series of visual stimuli transmitted to the patient using a retro-projector, mirror, and screen setup.
To test the neuroadaptation, Prof Touboul proposed three main types of stimulation: scrolling words, flashes, and checkerboard patterns. He then compared the results pre- and postoperatively from multifocal to monofocal implants.
"There was no change in cortical activation in the reading test, but there was a clear reduction in activity for both the flash and checkerboard tests after the first eye was explanted. This cortical response reduced to practically zero for both of the latter tests after the second eye was explanted," he said.
The few studies on neuroadaptation in the literature typically demonstrate a reduction of cortical activation one month after surgery for diffractive IOLs, Prof Touboul said.
"To our knowledge, this is the first case report comparing cortical activation of the same pseudophakic individual before and after diffractive IOL implantation as measured by functional MRI. Our experience with this patient suggests that there may exist an over-activated cortical response in certain cases, which translates to disturbed vision that persists over time with no neuroadaptation," he said.
Prof Touboul presented the study at the French Implant and Refractive Surgery Association (SAFIR) Annual Meeting in Paris.
David Touboul MD, PhD is a Professor of ophthalmology at Bordeaux University, France, Head of the National Reference Center for Keratoconus, and President of the SAFIR society. In collaboration with Morgan Ollivier MD, neuroradiology department, Bordeaux University. david.touboul@chu-bordeaux.fr
Authors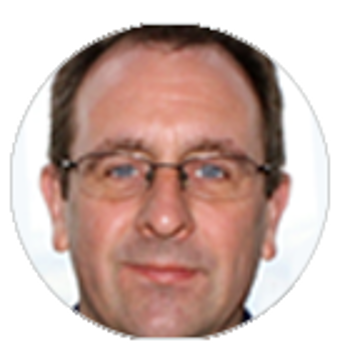 Dermot McGrath
Published
Monday, July 4, 2022