;
Cornea, Corneal Therapeutics
Corneal Endothelial Cell Replacement Moves Forward
Clinical trials beginning for therapies that may treat 100+ eyes per donor cornea.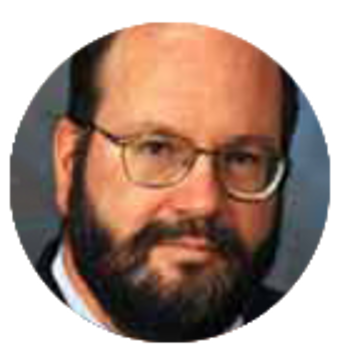 Howard Larkin
Published: Friday, September 30, 2022
Companies Emmecell Ophthalmics and Aurion Biotech have commenced clinical trials aiming to commercialise cell replacement therapies that could revolutionise corneal endothelial failure treatment. Both therapies involve removing diseased endothelium and injecting cultured corneal endothelial cells into the anterior chamber, where they replace diseased cells.
"This is a real, authentic unmet need," notes John Berdahl MD. Of the approximately 500,000 people diagnosed annually and the overall 16 million with corneal endothelial disease, only about 70,000 receive endothelial keratoplasties. This is largely due to the limited supply of donor corneas, though not all cases require transplants.
EXPANDING SUPPLY
"The problem is scale," Dr Berdahl said. "With keratoplasty, one donor cornea can treat one patient. By contrast, using cell expansion and injection, one donor cornea may potentially treat 100 or more patients."
In addition, endothelial keratoplasties—primarily Descemet stripping automated endothelial keratoplasty (DSAEK) and Descemet membrane endothelial keratoplasty (DMEK)—are time-consuming and challenging surgical procedures best performed by experienced corneal surgeons. They are also subject to postoperative complications such as graft detachments and haemorrhages, and recovery can take weeks.
On the other hand, cell therapies theoretically could be injected by most ophthalmologists and reduce the risk of postoperative complications, Dr Berdahl said. Their greater availability, reduced risk, and ease of delivery could benefit not only patients with moderate and severe corneal oedema who now receive endothelial keratoplasty but also patients with early or mild oedema—possibly preventing progression to more severe disease and vision loss.
EARLY RESEARCH PROMISING
The phase 1 and 2 trials planned by the two US manufacturers come after successful first-in-human trials elsewhere. Of the first 11 patients who underwent cell replacement therapy developed by Shigeru Kinoshita MD, PhD and colleagues in Japan, 10 had normal corneal endothelial function, and 10 had significantly improved best-corrected visual therapy five years after treatment.i
Similarly, in Aurion's 50-patient proof-of-concept IOTA trial in El Salvador, in which Dr Berdahl participated, patients experienced dramatic improvements in visual acuity and reductions in central corneal thickness 6 and 12 months after cell therapy. In another proof-of-concept study by Emmecel, 9 of 21 patients gained three or more lines of best-corrected visual acuity, and 14 had significantly reduced corneal thickness with no treatment-related serious adverse events. Emmecel launched a phase 1 trial in 2021 and Aurion began a dose-ranging trial this year.
"There is only one other commercial cell therapy in existence, and that is the CAR-T family of treatments. Cell therapy is a huge categorical opportunity for medicine, and it's fun for ophthalmology to be in the lead," Dr Berdahl concluded.
Dr Berdahl presented at the Innovators Session of the American Society of Cataract and Refractive Surgery 2022 Annual Meeting in Washington, DC, US.
i Numa K, Kinoshita S et al. Ophthalmology. 2021 Apr; 128(4): 504–514.
John Berdahl MD is in private practice at Vance Thompson Vision, Sioux Falls, South Dakota, US, and is a professor at the University of South Dakota Sanford School of Medicine, Vermillion, South Dakota, US. john.berdahl@usd.edu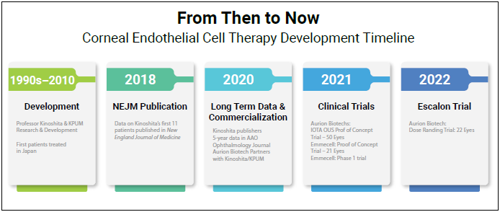 Latest Articles
;