Cataract surgery patients owed a personalised discussion of retinal detachment risk
An analysis of data from the Swedish National Cataract Register shows that younger age, male sex, and longer axial length are risk factors for rhegmatogenous retinal detachment (RRD) following cataract surgery. Cataract surgeons should use this information to provide each patient with an individualised risk assessment, according to Joakim Thylefors MD.
Dr Thylefors, Skånes University Hospital, Lund, Sweden, suggested that when discussing the risk of RRD with patients, there is a tendency for cataract surgeons to quote data from the literature indicating the incidence of RRD is about 1 in 10,000 in the general population and increases to about 1 in 1,000 after cataract surgery.
"However, there must be a discussion of the real risk and benefit of surgery. In our study, we found a real increase in risk for RRD among patients aged less than 60 years, a slight increase for patients aged 60 to 75 years, and no increase in risk for those older than age 75," Dr Thylefors said.
"If younger patients have pretty good vision and see they have a higher percentage risk of RRD in the next few years, I think many will postpone their surgery for later."
The observational cohort study analysing the rate of RRD following cataract surgery and associated risk factors used data for patients undergoing cataract surgery in Region Skåne, southern Sweden, from 2015 to 2017. The researchers then cross-referenced those cases with cases of RRD surgery performed at the Skåne University Hospital in Lund, Sweden, from 2015 to 2020.
The study included 58,624 eyes that underwent cataract surgery, of which 298 (0.51%) developed an RRD during a mean follow-up of 4.7 years. Compared to the entire population of eyes, cases developing RRD involved significantly younger patients (65.4 versus 74.0 years). In addition, the eyes that developed RRD represented a significantly higher proportion of males than the overall population of cases (69% versus 42%) and had a significantly longer axial length (25.13 versus 23.73 mm).
A Kaplan-Meier analysis showed that during the follow-up period, patients younger than age 60 undergoing cataract surgery had a 2.4% rate of RRD. For patients younger than 60 with an axial length greater than 25 mm, the rate increased to 6.4%, and considering males younger than age 60 with an axial length greater than 25 mm, the RRD rate rose to 9.5%.
Dr Thylefors said the preoperative discussion with patients should also consider surgery benefits. Preoperative data analyses for patients' worse-seeing eye (the one undergoing cataract surgery) showed while visual acuity was 0.8 or better in only 8.3% of all eyes, the percentage with good preoperative vision was higher among the subgroups of patients who developed an RRD, regardless of the number of risk factors. Analysis showed a similar difference comparing visual acuity in the fellow, better-seeing eye for all eyes versus the various subgroups developing RRD.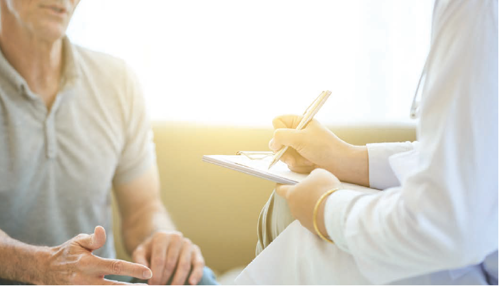 Published
Sunday, September 18, 2022