;
Refractive, Refractive Surgery
Bright Future for Lenticular Refractive Surgery
New femtosecond laser platforms on the way.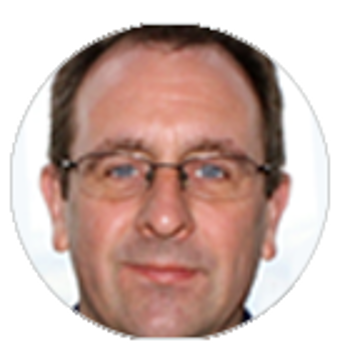 Dermot McGrath
Published: Wednesday, August 31, 2022
Corneal refractive surgery is set for a bright future thanks to expanded indications and ongoing advances in technology for minimally invasive intrastromal procedures, according to Liem Trinh MD.
In a keynote address, Dr Trinh said the next few years would see an enhanced choice in lenticular extraction procedures for the correction of myopia, hyperopia, and myopic astigmatism.
"We will soon have the arrival of three new femtosecond laser platforms for lenticular refractive surgery, all of which offer cyclotorsion correction, automatic centration, and rapid treatments. Additive surgery using lenticules to correct hyperopia and for corneal repair surgery in trauma cases and keratoconus will also become more widely available in the near future," Dr Trinh said.
Lenticular procedures for the correction of myopia and myopic astigmatism have been available since 2010 using SMILE® (Carl Zeiss Meditec). Hyperopic corrections, however, have been absent from the market due to the inherent difficulties of sculpting the requisite shape of lenticule for such treatments.
"The problem lies in the complexity of creating a lenticule that is thicker in the periphery and thinner in the centre and can then be easily extracted after dissection," Dr Trinh said.
This problem now seems to have been resolved, with very good refractive and safety outcomes reported in initial clinical trials of SMILE for hyperopia. Market approval for hyperopic SMILE is expected in 2023, Dr Trinh added. Surgeons will also soon have the option to choose from a variety of laser platforms capable of performing corneal lenticular surgery: the VisuMax 600 and 800 for SMILE; the SCHWIND ATOS® (Schwind eye-tech-solutions) for SmartSight; and the Femto LDV Z8® laser (Ziemer Ophthalmic Systems) for CLEAR procedures.
The VisuMax 800 incorporates new ergonomic features and delivers a lenticule cut in 10 seconds compared to the current 25 seconds. It can treat myopia, myopic astigmatism, and hyperopia (pending approval) and features integrated cyclotorsion control and automatic centration. The SCHWIND ATOS and Femto LDV Z8 platforms also include full eye tracking, pupil recognition, and cyclotorsion compensation.
"The basic concept of lenticule removal is the same, but there are slightly different features available for each platform. With the Z8 laser, for instance, the surgeon can choose to centre the treatment on the pupil or the vertex, and there are two incisions for dissection compared to just one for SMILE procedures," Dr Trinh said.
Another potentially promising treatment for hyperopia on the horizon is the use of SMILE combined with allogenic corneal intrastromal lenticule inlay, Dr Trinh said. The technique involves using a donor lenticule from a myopic SMILE procedure, then implanting the same lenticule in a hyperopic eye to correct the refractive error.
"There is no loss of tissue with this approach, and it has been shown to be safe and efficient with no rejection issues and very good refractive outcomes and stability in multiple publications," he said.
Another potential application is using the lenticules for therapeutic corneal surgery in trauma cases or keratoconus, Dr Trinh added.
"The basic idea is to use lenticules implanted intrastromally to improve the geometrical quality of a pathological cornea affected by keratoconus. We already performed this procedure on a young patient with advanced keratoconus, which enabled him to avert hydrops and the need for a corneal graft," he said.
Dr Trinh presented at the French Implant and Refractive Surgery Association (SAFIR) Annual Meeting.
Liem Trinh MD is an ophthalmologist at the Quinze-Vingts Hospital in Paris, France. trinhdinhliem@gmail.com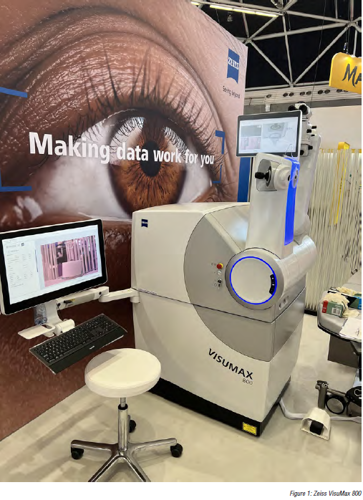 Latest Articles
;