Congress News
What's on the Menu at the 40th ESCRS Congress?
The ESCRS annual Congress returns to full strength in Milan, 16–20 September.
After a yearlong diet of Zoom calls and virtual symposia, those attending the conference will now have a full menu of enticing in-person educational and social opportunities. You will find the main courses of the main symposia and clinical research symposia, along with a smorgasbord of educational courses and an abundance of videos, free papers, posters, and workshops.
The conference gets underway on Friday, 16 September, with several interesting offerings. At the top of the list would be the premier of iNovation, an ESCRS interactive symposium that looks to the future of ophthalmology. Sessions throughout the day will focus on the most urgent clinical needs and barriers to success in anterior segment care. The format includes expert panel discussions on key clinical and regulatory issues as well as presentations from many emerging companies, giving attendees a chance to see what's in the pipeline and network directly with leaders in their fields.
Friday also includes three specialty-day sessions dedicated to Cornea, Paediatrics, and Glaucoma.
On Saturday, the opening ceremony for the Congress will highlight the ESCRS's efforts to create a sustainable future for ophthalmology. This will include a thought-provoking talk on sustainability in cataract surgery by Dutch ophthalmologist Sjoerd Elferink, with some sobering facts but also some positive suggestions for addressing the global climate situation.
For the first time, the opener will also bring together the winners of the prizes for best poster, best video, and the Henahan Essay Contest. Béatrice Cochener-Lamard MD, PhD will then deliver the annual Ridley Medal Lecture, "How the digital world is entering our practice".
The topics of subsequent main symposia during the conference will include "Demystifying IOL Optics"; "Fast track Cataract"; and "How Not to Be Surprised by Refractive Surprise".
The clinical research symposia are always a must-see at the conference. Four sessions throughout the day on Saturday will take a closer look: "Digital Medicine—6 steps for a better future"; "Ocular tissue engineering, artificial Cornea"; "Advancement of IOL optics—how far can we go?"; and finally, "Gene Therapy". The latter will cover gene therapy throughout the field of ophthalmology, including Stargardt disease, Fuchs' and other corneal dystrophies, Leber Congenital Amaurosis-RPE65, and AMD.
Young ophthalmologists will also find plenty to keep them busy. The YO Programme has become an essential part of the conference. This year will look at the many challenges of learning phaco surgery. Each step in phaco surgery will be discussed by a leading clinician and accompanied by video cases submitted by young ophthalmologists—a format that has proven very popular at past meetings.
The associated YO session will closely examine the intersection between cataract surgery and other eye diseases, including ocular surface and eyelid disease, corneal ectasia, and endothelial dystrophy. Additionally, it will look between cataract surgery and other eye diseases following corneal transplantation and following refractive surgery.
The Practice Management & Development Masterclass takes place on Sunday. This will be a full day of presentations and discussions covering everything from business and management skills to AI and sustainability. A series of related workshops will occur the following day.
If you are unable to attend in person, you can attend many of the sessions virtually.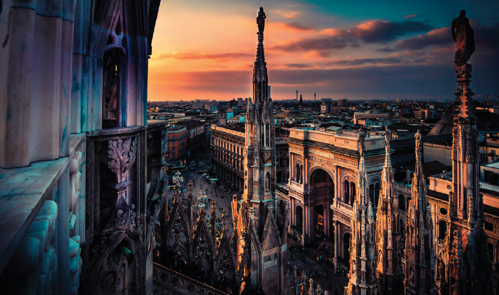 Latest Articles