Understanding Glaucoma Genetics
Methods for gene discovery and implications for understanding disease mechanisms and improving patient care. Cheryl Guttman Krader reports from ARVO 2022 in Denver, Colorado, USA
Genetic investigations are providing new insights on glaucoma pathophysiology, disease risk, and therapeutic opportunities, said Janey Wiggs MD, PhD, during her Mildred Weisenfeld Award for Excellence in Ophthalmology at this year's ARVO conference. "Glaucoma is the leading cause of irreversible blindness throughout the world, and elevated IOP - which is commonly monitored as a sign of glaucoma - is an important risk factor. But many patients with glaucoma do not have elevated IOP," said Dr Wiggs. "Importantly, the disease mechanisms responsible for regulating IOP and optic nerve degeneration are poorly understood. So, our group and others have used a genetic approach to try to understand more about the pathophysiology of glaucoma: where the discovery and
Methods for gene discovery and implications for understanding disease mechanisms and improving patient care.
Cheryl Guttman Krader reports from ARVO 2022 in Denver, Colorado, USA
Genetic investigations are providing new insights on glaucoma pathophysiology, disease risk, and therapeutic opportunities, said Janey Wiggs MD, PhD, during her Mildred Weisenfeld Award for Excellence in Ophthalmology at this year's ARVO conference.
"Glaucoma is the leading cause of irreversible blindness throughout the world, and elevated IOP – which is commonly monitored as a sign of glaucoma – is an important risk factor. But many patients with glaucoma do not have elevated IOP," said Dr Wiggs.
"Importantly, the disease mechanisms responsible for regulating IOP and optic nerve degeneration are poorly understood. So, our group and others have used a genetic approach to try to understand more about the pathophysiology of glaucoma: where the discovery and characterisation of genes that cause or contribute to glaucoma susceptibility can help us identify the molecular events that define disease mechanisms and, therefore, identify potential therapeutic targets that allow the development of therapies that approach the root cause of glaucoma."
Additionally, an important part of finding genes for glaucoma is their use for genetic testing to identify people at high risk for the disease so they can have tailored surveillance and monitoring and receive timely treatment that will potentially prevent the development of irreversible blindness, she noted.
In reviewing glaucoma gene discovery research and its clinical applications, Dr Wiggs divided her talk into discussions of early- and adult-onset forms of glaucoma. The early-onset glaucomas – which include juvenile open-angle glaucoma, congenital glaucoma, and developmental glaucomas – are inherited as Mendelian autosomal recessive or dominant traits and caused by rare mutations that have very large biologic effects.
"If someone has one of these mutations, chances are the person has the disease," she said.
Notable progress has been made in research focusing on the genetics of early-onset glaucomas. To date, 15 causative genes for early-onset glaucomas have been discovered using linkage analysis, whole exome, and whole genome sequencing, Dr Wiggs reported.
All the known genes for early-onset glaucoma can be used for genetic testing. The results can help with risk assessment, inform genetic counselling, enable tailored surveillance for at-risk persons, and identify those who can benefit from timely treatment. Researchers are also beginning to identify therapeutic targets that could spell promise for gene-based therapies, Dr Wiggs said.
However, genetic testing using the early-onset glaucoma genes discovered so far only detects a mutation in about 20% of families. Since most of the known genes were found by studying families in European Caucasian populations, research seeking to find additional genes has turned to populations with greater ethnic diversity. Dr Wiggs discussed this effort, mechanisms by which certain mutations cause early-onset glaucoma, and potential therapeutic targets that include increasing TEK signalling and knocking down myocilin expression.
ADULT-ONSET GLAUCOMAS
Dr Wiggs explained adult-onset glaucomas have complex inheritance and are not caused by single mutations. Instead, DNA susceptibility variants that individually have small biological effects influence disease development.
She noted the formation of US-based and international consortiums to acquire the large data sets of cases and controls needed to give genome-wide association studies adequate statistical power for detecting the DNA susceptibility variants associated with adult-onset glaucomas. Thus far, the consortiums have identified hundreds of susceptibility genes.
Findings from the genome-wide association studies have been used to derive polygenic risk scores for risk stratification in adult populations. Such a tool has already proved important in identifying patients at the highest risk for severe disease, thereby enabling tailored surveillance and treatment.
Dr Wiggs also provided an example of how identification of genetically defined subgroups among patients with primary open-angle glaucoma suggests a possible therapeutic intervention.
FUTURE GOALS
"We still have so much work to do. We really need a better understanding of the genetics of early-onset open-angle glaucoma. This involves new gene discovery; but also perhaps better annotation and understanding of genes already known. For the latter reason, we have joined the ClinGen consortium," she said.
"We are also very interested in looking at noncoding effects, whole-genome sequencing, and polygenic effects in the earlyonset glaucomas. In addition, we need a lot more research on the clinical outcomes of polygenic risk scores for primary open-angle glaucoma and other types of adult-onset glaucoma and how to implement that in our clinical design. And always, we need better and more animal and cell models to define disease mechanisms for glaucoma and test therapeutics," she concluded.
Janey Wiggs MD, PhD is the Paul Austin Chandler Professor of Ophthalmology; Co-Director, Glaucoma Center of Excellence; Vice Chair, Clinical Research; and Associate Director, Ocular Genomics Institute at Harvard Medical School, Boston, Massachusetts, USA. janey_wiggs@meei.harvard.edu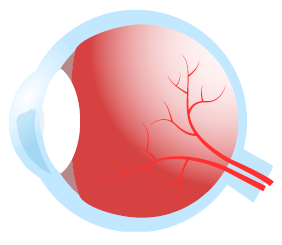 Authors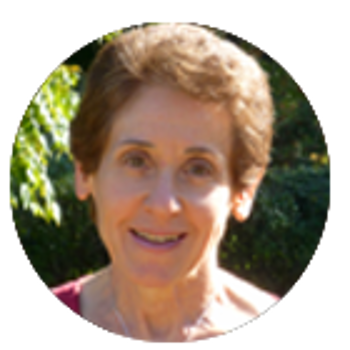 Cheryl Guttman Krader
Published
Monday, July 4, 2022
Category
Glaucoma