Ocular
Targeting DED Treatment
Addressing the need for better biomarkers of ocular surface disease.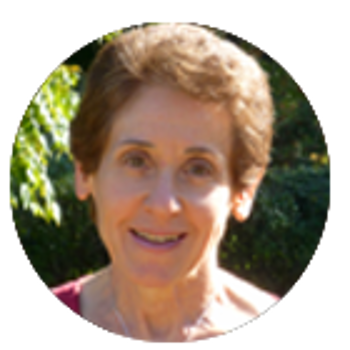 Cheryl Guttman Krader
Published: Wednesday, August 31, 2022
A new screening system that simultaneously evaluates multiple biomarkers could help target therapy for dry eye disease and help identify refractive surgery candidates, according to its developers from Narayana Nethralaya Eye Hospital, Bangalore, India.
"Currently available clinical biomarkers for dry eye disease (DED) do not necessarily correlate with patient symptoms. Furthermore, due to overlapping findings in patients with DED and other ocular surface conditions (such as allergic disease or infection), [the biomarkers] may not help clinicians with accurate differentiation, which can lead to selecting a treatment that can be ineffective or even exacerbate the patient's condition," Sailie U Shirodkar MD, MS told ARVO delegates.
"In addition, a molecular biomarker test could help guide therapeutic selection for OSDs using targeted therapies that are on the market or in clinical trials; provide quantitative information for following treatment response; and identify patients planning to have refractive surgery who have subclinical inflammation so that they could be properly managed preoperatively to mitigate the risk of postoperative complications."
The system uses a customised ELISA platform (Bio-M Pathfinder) to measure eight soluble factors in tear fluid extracted from Schirmer's strips. The developers conducted a study that included 107 patients with DED diagnosed per TFOS DEWS II guidelines, 125 patients with keratoconus, and 389 controls scheduled for refractive surgery who had no overt signs of DED. The controls were further stratified into three groups based on matrix metalloproteinase-9 (MMP-9) level: no inflammation <50,000 pg/mL (n=214); subclinical inflammation I 50,000 to 162,000 pg/mL (n=95); and subclinical inflammation II >162,000 pg/mL (n=80).
HIGH SENSITIVITY, AND HIGH SPECIFICITY
The system detected the biomarkers in all cases and showed good reproducibility, high sensitivity, and high specificity. As expected from previous information, it showed significantly elevated MMP-9 in the keratoconus group and significantly elevated levels of all inflammatory biomarkers in the DED group.
In addition to MMP-9, levels of other pro-inflammatory markers increased progressively across the three "control groups", were significantly greater in the subclinical inflammation I and II groups compared to controls with no inflammation, and were almost identical in the subclinical inflammation II and DED cohorts.
The testing, sample preparation, and platform processing take 90 minutes. In addition to MMP-9, the test measures levels of four pro-inflammatory cytokines (interleukin [IL]-1β, IL-6, IL-17A, TNF-α), VEGF, soluble ICAM-1, and IL-10, an anti-inflammatory cytokine included to help understand the balance between pro- and anti-inflammatory factors, Dr Shirodkar said.
None of the study groups had elevated levels of IL-10 or VEGF, Dr Shirodkar reported.
Currently, the researchers are generating additional data sets to improve the robustness of the analysis and are adding to the keratoconus cohort to hopefully identify grade-specific differences and progression-related changes.
"We hope to popularise our concept of targeted therapy for DED that uses a biomarker-based algorithm to rationalise the manner in which we deliver care to these patients," Dr Shirodkar said.
Dr Shirodkar presented these findings at ARVO 2022 in Denver, Colorado, US.
Sailie U Shirodkar, MD, MS is a clinical researcher at Narayana Nethralaya Eye Hospital, Bangalore, India.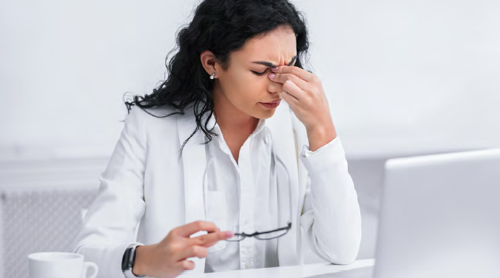 Latest Articles