;
Cataract
Same-Day Bilateral Cataract Surgery Gaining Traction
Dutch analysis finds ISBCS holds advantages in a post-COVID era. Dermot McGrath reports.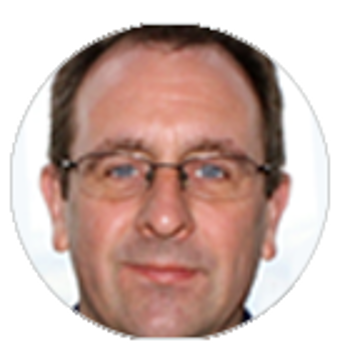 Dermot McGrath
Published: Thursday, December 1, 2022
In an era of increased demand for cataract surgery in ageing populations, one potential solution to reduce the burden on health systems may be to operate on both eyes on the same day without any compromise in safety or efficacy, according to Lindsay Spekreijse MD.
"An increasing number of surgeons are considering switching to immediate sequential bilateral cataract surgery (ISBCS). The current evidence shows no differences in effectiveness and complications compared to delayed sequential bilateral cataract surgery (DSBCS) when adhering to general principles and if suitable patients are selected carefully," Dr Spekreijse said.
Although ISBCS is a safe and cost-effective alternative to DSBCS, some hurdles need to be overcome to encourage greater uptake among surgeons and patients.
"Even though ISBCS is currently not a routine procedure in the Netherlands, it is being considered by almost 50% of surgeons. In order to improve implementation, potential barriers—such as fear of bilateral endophthalmitis, potential medicolegal issues, and a lack of availability of separate products for both eyes—should be addressed. Education and advocacy could also increase the acceptability of ISBCS among patients," she said.
REDUCED CARBON FOOTPRINT
The COVID-19 pandemic led to an increase in ISBCS in many European countries as health systems sought to maximise resources and reduce the risk of infection among patients.
"In the UK, for instance, it was recommended as part of the official post-COVID guidelines," she explained. "One potential advantage of ISBCS, particularly highlighted during the pandemic, was the reduction in the number of postoperative visits needed by the patient. Furthermore, the reduction in visits to the hospital also contributes to a lower carbon footprint in ISBCS compared to DSBCS."
Other probable advantages include faster visual recovery, no anisometropia, lower costs, less use of home care, and reduced carbon footprint. Potential downsides include fear of bilateral complications such as endophthalmitis, fear of refractive surprise, and possible reduction in reimbursement.
Looking at the available evidence for some of the perceived disadvantages, Dr Spekreijse and colleagues conducted a Cochrane Review in April 2022 with information from randomised controlled trials (RCTs) and non-randomised comparative studies. The authors found limited evidence on endophthalmitis rates, with a very low risk of endophthalmitis in both ISBCS and DSBCS and no evidence of an increased risk with ISBCS. The review found no major difference in refractive outcomes between the groups based on the evidence in one RCT and several other non-randomised studies. It also found lower costs with ISCBS compared to DSCBS.
A further analysis of some database studies that became available after the Cochrane Review also showed no increased risk for unilateral endophthalmitis in cases of ISBCS. Some cases of bilateral endophthalmitis were reported in both DSBCS and ISBCS groups, said Dr Spekreijse.
"Most of the cases of bilateral endophthalmitis published as case reports in the literature did not adhere to the general principles of the International Society of Bilateral Cataract Surgeons.
This emphasises the need [for following] these principles by [observing] a strict separation of procedure, instruments, and intraocular medication for right and left eye and ensuring standard administration of intracameral antibiotics."
A recent multicentre RCT of 865 patients in 10 Dutch hospitals (the BICAT-NL study) also found ISBCS was non-inferior to DSBCS in refractive outcomes, visual acuity, complications, and patient-reported outcomes. Dr Spekreijse said ISBCS costs were also lower than DSBCS.
Dr Spekreijse presented at the 40th Congress of the ESCRS in Milan.
Lindsay Spekreijse MD is a PhD candidate and resident in Ophthalmology at the University Eye Clinic Maastricht, Maastricht University, the Netherlands. lindsay.spekreijse@mumc.nl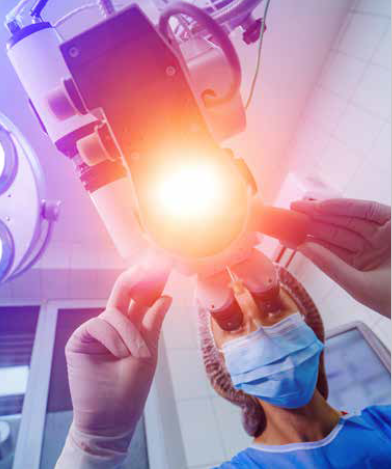 Latest Articles
;