;
Cornea
Innovative Breakthrough in Chronic Corneal Oedema
Synthetic endothelial replacement proves safe and effective. Cheryl Guttman Krader reports.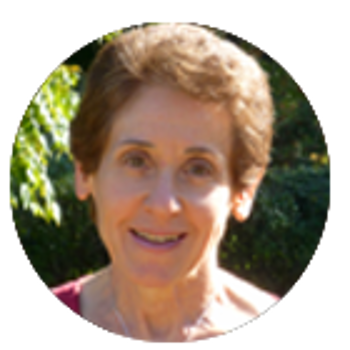 Cheryl Guttman Krader
Published: Thursday, December 1, 2022
Implantation of an artificial endothelial layer (EndoArt®, EyeYon Medical) is a promising treatment for select eyes with chronic corneal oedema from corneal endothelial dysfunction, according to Arie Marcovich MD, PhD.
"EndoArt is endothelial keratoplasty simplified. With it, there is no risk of damaging the graft, disease transmission or infection, rejection, melting, or inflammation. Furthermore, EndoArt can be readily available because it has a long shelf-life under ordinary storage conditions," said Dr Marcovich.
"Of course, it cannot compete with optimal high-quality Descemet membrane endothelial keratoplasty (DMEK). However, EndoArt is a new technology in evolution that might become even better through optimisation of the implant, surgical technique, and management."
DOCUMENTED BENEFITS
Results from the phase 1 study enrolling 22 eyes with poor visual potential showed recovery of corneal transparency and normal thickness that has been maintained during follow-up—reaching three years without any device-related complications.
Currently, EndoArt has been implanted in 101 eyes, including 48 enrolled in a multicentre phase 2 trial and 31 compassionate use cases.
Presenting results from a series of 77 eyes, Dr Marcovich reported mean central corneal thickness (CCT) decreased from 748 μm to 572 μm at 4 months (n = 51) and 586 μm in 14 eyes evaluated at 12 months. In the phase 2 study, average eye pain score decreased by 1 month and continued to improve. Among eyes with good visual potential, BCVA improved. In a series of five eyes with the implant procedure—with or without cataract surgery/IOL implantation as an alternative to first-time DMEK—CCT improved from 743 μm to 482 μm at 3 months, and mean BCVA improved from count fingers to 6/12.
Aside from rebubbling, complications included two cases of infectious keratitis judged unrelated to the implant resolved with antibiotic treatment, a single case of stromal herpes keratitis treated with an antiviral agent, and cases of persistent peripheral bullae/vascularisation managed with a bandage contact lens. Like DMEK, the procedure induced a hyperopic shift in several patients due to the implant's effect on the posterior curvature.
MULTIPLE APPLICATIONS
Dr Marcovich said the artificial endothelium offers a strategy for treating blind and suffering patients in countries with a shortage of donor corneas. However, it also has a role in Western countries for eyes suffering multiple graft rejections or at high risk for rejection. In Israel, where the device is approved, EndoArt has been used in a limited number of eyes without those indications as an alternative to first-time DMEK. The EndoArt also has the CE mark, Breakthrough Therapy designation from the US FDA, and Fast-Track Priority Approval status with the Chinese NMPA.
The implant is a biocompatible, biostable hydrophilic acrylic plate attached to the posterior stroma, replacing the diseased endothelium and preventing corneal hydration by acting as an impermeable barrier to aqueous inflow. It is 50 μm thick and has a 6.5 mm diameter allowing nutrients to reach the peripheral cornea. Dr Marcovich said the minimally invasive implantation surgery is straightforward.
Modifications to the procedure with placement of a fixation suture and injection of a C3F8 80% gas bubble were introduced to address early problems with attachment—and the implant was marked with an "F" to verify proper orientation.
"The first 11 patients underwent an average of 3.26 rebubblings, and 8 of the first 20 implants were removed due to poor adhesion at the request of the patients who did not want another rebubbling. Using the new surgical protocol, a single rebubbling was needed in only half of eyes," he said.
Dr Marcovich presented at the 40th Congress of the ESCRS in Milan.
Arie Marcovich MD, PhD is the co-founder of EyeYon Medical and Head of the Department of Ophthalmology and Ophthalmology Research Lab, Kaplan Medical Center, Rehovot, Israel. arie.marcovich@gmail.com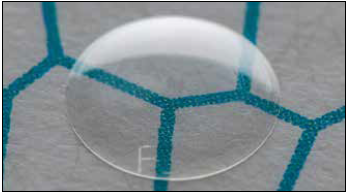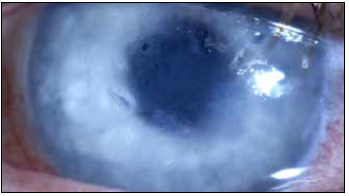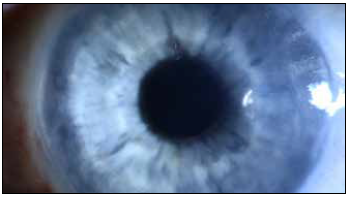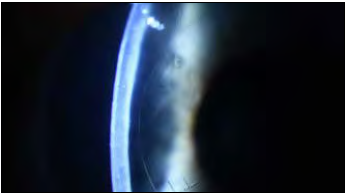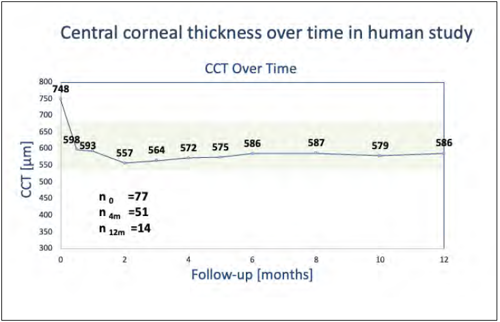 Latest Articles
;