;
Retina
Improving Vision for Patients with Retinal Degenerative Disease
Oral eicosapentaenoic acid-rich omega-3 supplement demonstrates efficacy and safety.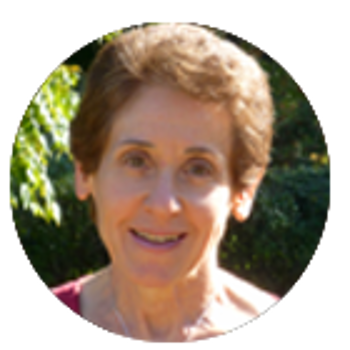 Cheryl Guttman Krader
Published: Friday, September 30, 2022
Supplementation with an eicosapentaenoic acid (EPA)-rich omega-3 formulation could be a simple, convenient, and cost-effective therapeutic approach to offer patients with vision loss caused by retinal degenerative diseases.
This was the conclusion of MADEOS, a 24-week, multicentre, randomised, double-blind, placebo-controlled study designed by researchers from the Ophthalmos Research and Educational Institute, Nicosia, Cyprus, led by Dr Tassos Georgiou.
MADEOS included 21 patients with moderate to severe dry age-related macular degeneration or Stargardt disease whose BCVA was between 21 and 55 ETDRS letters. Participants were assigned to use a commercially available supplement containing 3.7 g omega-3 fatty acids (EPA:docosahexaenoic acid = 5:1, Eyetas) or placebo (sunflower oil). The blood ratio of omega-6/ omega-3 (arachidonic acid/EPA) was maintained below two throughout the study.
The supplement was well-tolerated over the study period and associated with a statistically significant gain of six letters in mean BCVA, which increased from 40.93 letters at baseline to 46.93 letters at week 24. Mean BCVA did not change significantly in the control group, and a between-group comparison of mean BCVA change also showed a statistically significant difference favouring treatment with the omega-3 fatty acid supplement. Changes in perceived vision and mood were assessed using a subjective questionnaire and showed a numerical difference favouring the supplement group that was marginally significant.
"There is an unmet need for effective and convenient therapeutic interventions for patients with vision loss from age-related or genetic retinal degenerative diseases. The results of our clinical study suggest that this EPA-rich omega-3 fatty acid supplement may have a positive impact on the quality of life for these individuals," lead author Katerina Prokopiou PhD told EuroTimes.
Noting that high intake of dietary omega-3 fatty acids or fish has been associated with a reduced risk of developing AMD, whereas clinical studies of omega-3 fatty acid supplementation generated some conflicting results, Dr Prokopiou stated the benefit achieved in MADEOS underscores the importance of the dose and type of fatty acids used.
"Preclinical and clinical data indicate that the dose of omega-3 fatty acids rich in EPA found in the supplement we used is the minimum dose required for a positive effect on vision," she said.
Dr Prokopiou also indicated that because MADEOS was conducted during the COVID-19 pandemic, the researchers faced challenges with patient recruitment and follow-up.
"MADEOS is a small study, but we believe the results obtained are a good indication of what might be expected in a larger investigation," she said.
Now the researchers are hoping to conduct larger multicentre clinical studies that would allow stratification of patients based on diagnosis and disease severity.
"In previous observational studies, we noted that the clinical outcome is better when the supplement is administered early in the disease. Although patients with advanced disease can still perceive an improvement in vision using the supplement, patients with milder disease might benefit the most. Preclinical data showing the supplement has a direct protective effect on the photoreceptor layer also suggests that it might be helpful for preserving or improving vision in older individuals—without any macular pathology—who have a natural age-related decline in visual acuity," Dr Prokopiou said.
Dr Prokopiou presented at ARVO 2022 in Denver, Colorado, US.
Katerina Prokopiou PhD is an Assistant Professor at University of Nicosia Medical School and a Senior Research Associate at Ophthalmos Research and Educational Institute, Nicosia, Cyprus.
Latest Articles
;