Gene Treatment for Corneal Clouding from Rare Disease
After successful animal studies, human trials set for locally injected viral therapy.
Mucopolysaccharidosis type 1 (MPS1) is a rare condition caused by mutations in a single gene resulting in severe, progressive multisystem disease. In addition to spinal, skeletal, joint, heart disease, and delayed cognitive development, MPS1 causes corneal clouding that often leads to severe visual impairment.
Patients with severe MPS1 mostly used to die before reaching age 10. But many now live longer thanks to therapies, including replacement of the alpha-L-iduronidase (IDUA) enzyme that MPS1 restricts and hematopoietic stem cell transplants.
However, these systemic treatments do not slow corneal opacification—which affects about 80% of all MPS1 patients and up to 98% of those with severe disease. These often lead to blindness as they reach their teenage years.
"As MPS1 patients live longer, vision becomes a critical factor to improve their quality of life," emphasised Parisa Zamiri MD, PhD.
Corneal transplants are the only current treatment alternative. But it is far from ideal. Transplants do not address the underlying disease and often result in severe inflammation and rejection in MPS1 patients. Anaesthesia risk is also high, discouraging repeat treatments.
An experimental genetic therapy may change that. Injected into the cornea, it could restore the body's ability to produce the missing IDUA enzyme locally, possibly leading to years of clear cornea and restored vision, Dr Zamiri said.
SMALL DOSE, BIG IMPACT
MPS1 leads to deficiency in the IDUA enzyme, which breaks up glycosaminoglycans (GAGs) in cells throughout the body. Without enough IDUA, GAGs accumulate and interfere with cell function. In the cornea, this leads to the formation of abnormal collagen fibrils, fibrosis, and proteoglycan aggregates that cloud the normally transparent stroma.
GB-501 (Graybug Vision) is a gene therapy delivered by an adeno-associated virus that transduces a gene into cells that stimulate IDUA secretion. A single intrastromal injection may result in complete and sustained clearing of corneal clouding associated with MPS1.
The cornea is an ideal site for genetic treatment for several reasons, Dr Zamiri noted. It is readily reached with injections, and genes easily transduce at low titers. Because the cornea is avascular and immune-privileged, the drug is mostly restricted to local tissues, limiting systemic exposure. And since stromal cells do not divide, a low-dose, small-volume treatment results in a durable cure, she added.
"A small number of keratocytes infected with the virus can continuously produce the drug and keep the cornea clear," Dr Zamiri noted.
In studies in dogs with varying corneal cloudiness due to MPS1, even the corneas of eyes with advanced disease began to clear within a week of injection, were completely clear within three weeks, and stayed clear for two years, Dr Zamiri said.i
Safety has been demonstrated in animal models, with no adverse effects on intraocular pressure, corneal thickness, endothelial cell counts, or blood chemistry. All components of GB-501 also have been previously tested in humans.
Human trials are set to begin next year, Dr Zamiri said. The platform may have the potential for treating other corneal opacities and dystrophies as well.
Dr Zamiri presented at the Innovators Session of the American Society of Cataract and Refractive Surgery 2022 Annual Meeting in Washington, DC, US.
i Miyadera K et al. Molecular Therapy. 2020; 28(6): 1455–1463. Parisa Zamiri MD, PhD is Chief Medical Officer at Graybug
Vision, a clinical-stage biopharmaceutical company developing medicines for ocular diseases with locations in California and Maryland, US.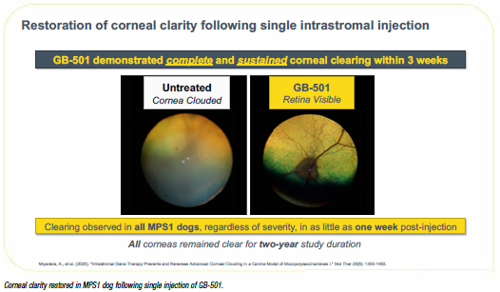 Authors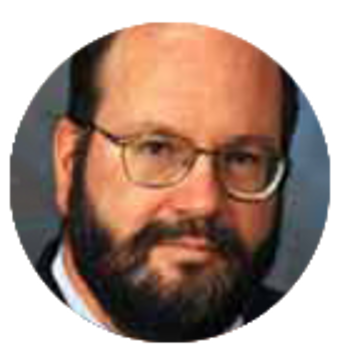 Howard Larkin
Published
Friday, September 30, 2022
Category
Cornea, Corneal Therapeutics