Debate: Should Steroids Be Used Early in Refractory Diabetic Macular Oedema?
Two retina experts face off in Washington, DC. Howard Larkin reports.
About 8 million people are currently diagnosed with diabetic retinopathy in the USA alone, and about 10% of these have diabetic macular oedema (DME). But while anti-VEGF therapies can be an effective first-line treatment, DME persists after two years in about 40% of eyes—an unmet need that raises the question of when to introduce corticosteroids to reduce inflammation. The issue was debated at the 2022 ASCRS Annual Meeting in Washington DC, USA.
Arguing for early steroid intervention, Rajesh C Rao MD noted inflammation is a hallmark of diabetic retinopathy. CD4 and CD8 T-cells infiltrate vitreous haemorrhage that are not present in nondiabetic vitreous.i In eyes with DME, several inflammatory cytokines may be present, including IL-6, IL-10, MCP-1, ICAM-1, and IP-10.ii
Dr Rao's own research confirms the role of inflammation in diabetic retinopathy, highlighting it as a potential pharmacologic target for anti-inflammatory agents distinct from corticosteriods.
"We hope there will be a renaissance in thinking about inflammation in diabetic retinopathy and using targeted drugs developed for other purposes or in development."
Current FDA-approved intravitreal corticosteroid agents include a dexamethasone implant (Ozurdex®), which is active for about four months, and two triamcinolone acetonide suspensions (Triesence and Trivaris), which are active for about three months, Dr Rao said. A fluocinolone acetonide implant (Iluvien®) lasts about 36 months.
Several clinical trials are underway assessing corticosteroid versus standard therapies. Generally, corticosteroid treatments improve vision by 15 to 30 letters more often than sham. But they also lead to higher rates of cataract formation and greater need for IOP-lowering drugs or incisional glaucoma surgery. However, anti-VEGF injections monthly carry their own risks, including infection and compliance, and can be much more expensive and burdensome to patients than steroid therapy, Dr Rao added.
Still, the risk of corticosteroids means they are not a firstline treatment for DME. In his practice, Dr Rao first uses bevacizumab (Avastin®) followed by aflibercept (Eylea®) for three months each. If the eyes do not respond, he considers adding corticosteroids.
Factors he considers include previous steroid use and whether it affected IOP, lens status, pregnancy status, history of cardiovascular events, and adherence with monthly injections.
"These can help us optimise the use of what really is a secondline therapy but shouldn't be overlooked," he concluded.
SPECIAL CIRCUMSTANCES
Arguing against early use of steroids for refractory DME, William F Mieler MD emphasised the importance of defining "early" and "refractory." Does early mean going to corticosteroids after three or six anti-VEGF injections or waiting longer? And does refractory mean lack of visual recovery or no decline in central macular thickness?
"How that is defined is really important and can play a role in the decision-making process of when to intervene with steroids on a secondary basis."
Dr Mieler noted anti-VEGF therapy has been proven through numerous controlled clinical trials and is the mainstay of initial DME treatment. Yet there is a probable role for corticosteroids, whether triamcinolone, dexamethasone, and (rarely) fluocinolone. They have anti-inflammatory and anti-oedematous properties and help reduce treatment burden, he said.
"But we have to weigh the benefit and risk ratio in terms of IOP and inducement of cataract formation." He referenced a study in which intravitreal triamcinolone acetonide with focal or grid laser did well in visual outcome and anatomic results after two years compared with ranibizumab and laser in pseudophakic, non-vitrectomised patients. However, cataract progression in phakic eyes and a need for repeated treatment in vitrectomised eyes were concerns.iii
Similarly, a study of a dexamethasone implant against sham showed substantial visual improvement until the need for cataract surgery, and 41% required IOP-lowering medications. The implant was intended for six months but lost potency after about four months, leading to oedema recurrence in many cases, Dr Mieler said. After two years, visual outcomes were just 1.5 letters better than sham.iv
Other studies comparing corticosteroids with anti-VEGF agents found similar visual results with reduced treatment burden.v–vi A three-year study comparing fluocinolone found almost all phakic eyes needed cataract surgery and about 5% to 8% needed glaucoma surgery.vii
However, Dr Mieler allowed that using corticosteroid as a primary DME treatment may be indicated for patients with a recent history of cardiovascular events, pregnancy, an inability or unwillingness to undergo monthly treatment, and those undergoing cataract surgery.
Dr Mieler looks forward to better guidelines for using corticosteroids in DME based on well-designed prospective trials. But even then, their use may continue to be controversial, he concluded.
i Arch Ophthalmol. 2004; 122(5): 743–9.
ii International Journal of Molecular Sciences. 2021; 22(7).
iii Ophthalmology. 2011; 118: 609–14.
iv Ophthalmology. 2014; 121: 1904–14.
v Graefe's Archive for Clinical and Experimental Ophthalmology. 2017; 255: 463–73.
vi Ophthalmology. 2016; 123: 399–404.
vii Ophthalmology. 2011; 118: 426–35.)
Rajesh C Rao MD is the Leonard G Miller Professor in the department of ophthalmology, University of Michigan, and Director of the Retina Service at the VA Ann Arbor Healthcare System, Ann Arbor, Michigan, USA. rajeshr@med.umich.edu
William F Mieler MD is the Cless Family Professor of Ophthalmology, Director of the Ocular Oncology Clinic, and an expert in diseases of the macula, retina, and vitreous at the University of Illinois Hospital and Health Sciences System, Chicago, Illinois, USA. wmieler@uic.edu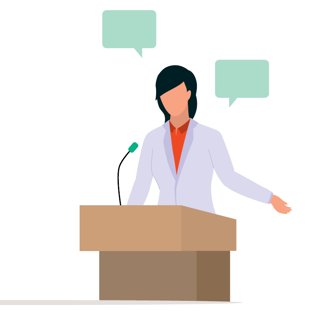 Authors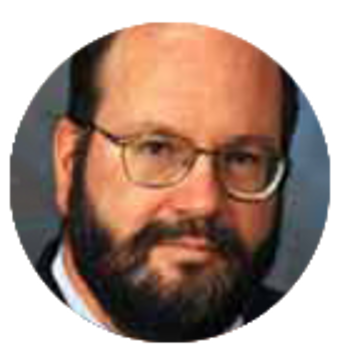 Howard Larkin
Published
Tuesday, July 19, 2022
Category
Refractive, Refractive Surgery, Retina